Elvis Radio 24h
Elvis Radio 24h emite lo mejor del Rey del Rock al mundo entero durante las 24h los 365 días del año. Sus canciones, ensayos, tomas alternativas, actuaciones en directo.
Disfruta y conoce al quizá artista mas influyente del Siglo XX: Elvis Presley!!
Elvis Radio 24h broadcasts the best of the King of Rock to the entire world 24 hours a day, 365 days a year. His songs, rehearsals, alternative takes, live performances.
Enjoy and meet perhaps the most influential artist of the 20th century: Elvis Presley!!!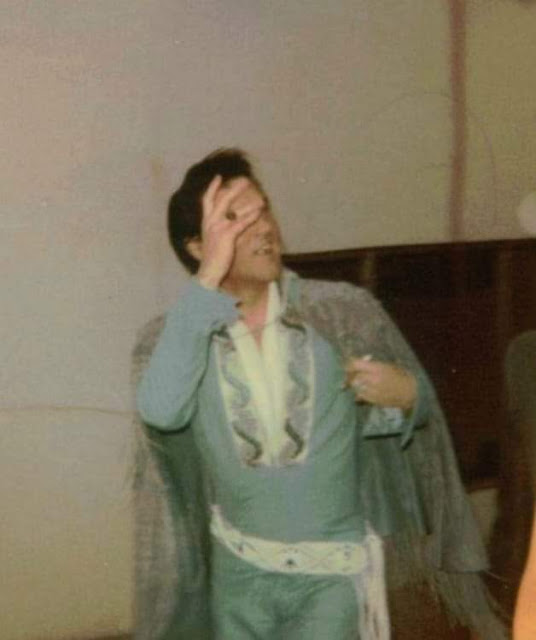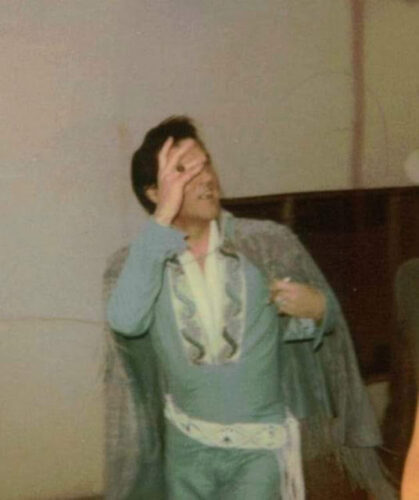 HOUSTON ASTRODOME 
Es una pena que Elvis tenga la mano frente a su cara porque saludó en el momento en que se tomó esta foto… 
Pero esta foto única de Elvis llegando para una de sus dos actuaciones el sábado 28 de Febrero de 1970 en el Astrodome de Houston es una belleza. 
El miércoles 25 de Febrero Elvis voló a Houston, Texas y durante un período de tres días, a partir del viernes 27, realizó allí seis funciones. 
Para Elvis Presley, las actuaciones en el Houston Astrodome, en el Annual Texas Livestock Show, son las primeras fuera de Las Vegas desde 1961. 
El viernes dio una rueda de prensa, y por la noche ofreció dos funciones; a las 14:00 y 19:45 PM. 
El sábado vuelve a dar dos funciones; a las 2:00 y 7:45 PM. La multitud de la noche de 43.614 establece un récord para las actuaciones de rodeo bajo techo en cualquier arena. 
¡Se mantendría durante ocho años! 
Por tercer día consecutivo Elvis Presley vuelve a realizar dos shows, esta vez a las 14:00 y 19:00 PM. 
¡Durante los tres días 202.989 personas han visto al Rey en acción!
En 1974, Elvis estaba de vuelta en el Astrodome de Houston, cuando volvió a dar dos funciones el domingo 3 de Marzo, 
a las 14:00 y 19:00 horas.
Fuente: www.elvisnews.com 
Traducción y Adaptación:
Carlos y Claudia, de Elvis Shop Argentina https://www.facebook.com/elvis.shop.argentina/